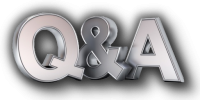 What we need to know before buying Art?
Buying Art from Ricardo Casal?
Based on my selling history and my fame, my point worth: 130 US$. But, as written previously, and following the International Art Market prices, a drop of 25% is applicable during the COVID pandemic.
So, my point in 2021 worth: 95 US$.
 
Ricardo Casal comment: "For further information, download my Biography – here -, and my Kit Press – here -! You can also consult my page – Oils sold – to take a look at the paintings I had sold across Europa and Asia.

The sizes of these painting "Bodburon Fish", are 50×75 cm. The international measurement in this example is equal to " 20 points".
 
So!!
The price of "Bodburon Fish" is:
Point's value of Ricardo Casal = 98 US$ x 20 points = 1 950 US$ or (98 000 PHP
It's a contract who allow a group of partners – two, tree – or more, to get involved with the artist during the process of creation. They buy a piece of art before its achievement at a lower price.
This disposition gives a great feeling of comfort and freedom to the artist. It's a virtuous collaboration for all because they are link together and focus on the same goal: producing art and giving a greater value!
For a complete information, you can download a contract type down bellow.
Art Class with Ricardo Casal?
The tuition during the COVID pandemic, and for a single student, is 10k ! This package is all include in the course of 4 cessions of 5 to 6 hours. During these 4 cessions the student will acquire the basic knowledge in the oil painting technics (the necessary material – canvas, oil, solvent and brushes – are include in this package).
Class start around 9 AM and finished at 3/4 PM. Total hours in class vary between 20/24 hours.
If two students joined together, a discount of 20% is applicable.
Once the student pass these 4 cessions, he can buy time at the studio. Each day of class (5 hours) is 2k.
To reserve a class, get in contact with Ricardo Casal. Send him a message!